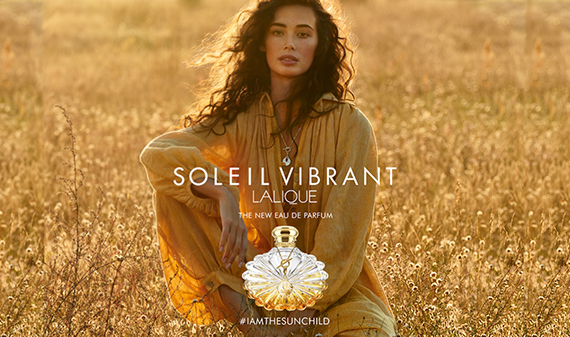 She walks in the paths of the Sun. She is a creature of light and nature. Liveliness. Energy. Shine.
Compromised with her feelings. In harmony with the world. Everywhere she goes, everything she does, those she loves are surrounded by her golden light.
Bright, warm, wildly sensual, Soleil Vibrant redefines the spirit of the exciting Soleil perfume collection, with a new original formula: one that embraces the strategy of sustainability.
#SoleilVibrantLalique #StayWildSunchild

Copyright © 2014 Aromca S.A