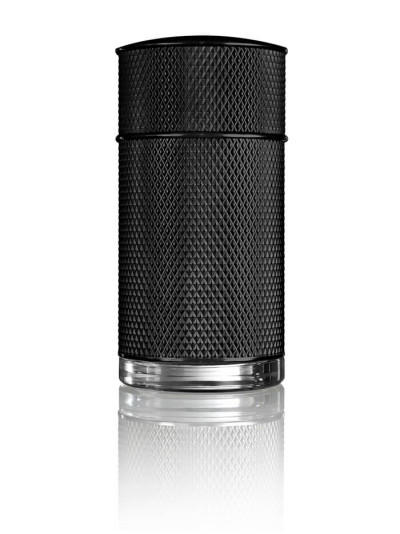 Dunhill is proud to present ICON Elite, a modern and timeless adaptation of dunhill ICON, the original masculine fragrance.
Dunhill's commitment to using only the finest ingredients is fully reinforced in its latest expression of olfactory masculinity, an effortless representation of core characteristics of the dunhill man.
ICON Elite is an expression of exclusivity in the continuing journey to define all facets of the modern British gentleman.
The Man
Attentive to detail, he is uncompromising in his search for excellence. His character and style is one of timeless elegance and refined manners, inherited from his deep appreciation for tradition and the finer things in life. He divides his time between town and country embodying the best of British luxury, whether home or abroad. Combined with his fragrance, he radiates confidence without arrogance, appeal without ego. Quite simply, he is a dunhill man.
The Fragrance
The soul of the fragrance is constructed around a core blend of notes: Sicilian Bigarade, Vetiver and Sandalwood. This is the signature of the fragrance. The robust spice accord of the Cardamon and Black Pepper adds more depth and force whilst a Heart Blue Sage and Juniper affirms elegance. Finally a masculine combination of Ebony Wood contrasts with a Black Suede to convey fine craftsmanship and exquisite quality of materials.
The Design
Taking inspiration from Alfred Dunhill's rich British motoring heritage, ICON Elite's uniquely masculine bottle design – now immortalised in sleek onyx glass – carries the brand's illustrious DNA through its signature engine-turned pattern.
ICON Elite embodies a unique form of British masculine luxury, effortlessly combining dunhill's dstinct heritage and timeless appeal with craftsmanship, innovation and sophistication for the modern gentleman.
Available in 100 mL / 50 mL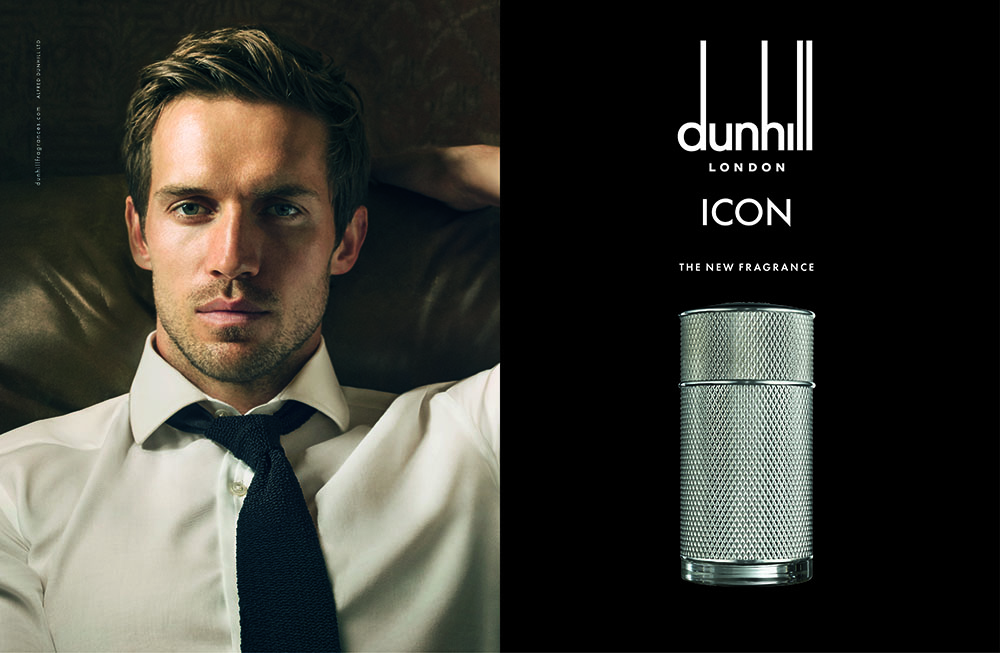 In the sophisticated setting of its Mayfair Home British luxury menswear house dunhill showcases its unique interpretation of classic masculine values and innovation with the launch of the new fragrance ICON. The signature masculine scent marks the beginning of a new and exciting era for dunhill's fragrance category.
Taking inspiration from the evocative world of British motoring design the fragrance is designed with a new generation of global consumers in mind. ICON is positioned to have an integrally refined style that reflects the dunhill ethos of a self-assured, sophisticated urban gentleman.
THE DESIGN
In line with dunhill's iconic accessories the bottle; conceptualized by renowned designer Mark Eisen, carries the brand's DNA through its signature engine-turned pattern, which epitomises the attention to detail and unpar- alleled skills of engineering found throughout dunhill.
THE FRAGRANCE
ICON opens with the ultimate blend of rare and expensive ingredients. Sleek top notes of Italian Bergamot and Neroli Absolute intertwine with a racy black pepper, fusing the mid-notes of cardamom and Lavender de Provence to add a unique twist of masculinity and originality. At the base, revel in the beguiling warmth of smokey Oud wood, and an Oris-leather accord, alluring in depth blended with earthy Vetiver and a hint of oak moss melding, into an Iconic signature scent.
You can find ICON Edp in two sizes:
ICON Edp spray 100ml
ICON Edp spray 50ml

Copyright © 2014 Aromca S.A